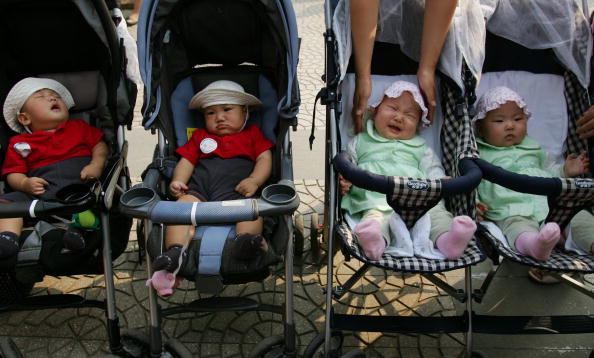 Babies are notoriously expensive, no matter how many you have. Whether you have just one baby, a baby and a toddler, a couple of toddlers and a baby or a couple of toddlers and newborn twins or higher order multiples, babies are expensive. The more you have, the more they cost. While there is nothing we can do to make the average $300k price tag it takes to raise the average child for 18 years (and no, that does not include the cost of college) go away, we can help you ease the burden of a few of the everyday expenses you incur with a new baby. These coupons can save you a few dollars here and there, which really does add up over time.
Save $10 on Enfamil EnfaCare Infant Formula
You can save $10 on a 6 pack of Enfamil EnfaCare formula through Amazon by signing up for a free Amazon account and then signing up for a free subscription and save program. This program allows you to save money on everyday baby items by selecting shipment dates so that the product can be shipped and mailed to you at specific times each month or every few months.
When you sign up for the Amazon Subscribe and Save program you will save $4 each time you order a box of Huggies diapers. If you have newborn twins who go through 10-12 diapers per day and you buy a box of 216 diapers, you'll need 3 boxes of diapers each month. That's 36 boxes of diapers each year that adds up to a savings of $144 per year.
Save $2 on Pull-Ups Training Pants
This coupon will allow you to save $2 on Pull-Ups training pants, which are great for kids learning to use the potty.
Save $5 on Seventh Generation Diapers
These organic diapers are a first choice for parents who want to live a bit greener, and this coupon allows you to save $5 on each box.
Save 10% off your Target Baby Order – text BABY5 to 827438
When you text this code to this number you will receive a coupon to present at checkout or to use online when you make any baby orders or purchases at Target.
Save 20% on any one baby item at Babies R Us
This printable coupon can be printed and used in store or you can have it sent to your phone so you can use it in store as well. You will get 20 percent off of any baby item you purchase.
One Free Car Seat Canopy from CarseatCanopy.com – enter code FABULESS1 at checkout for this offer
You can get a car seat canopy from the Carseat Canopy with this coupon code.
Save 15% on any Evenflo car seat at Target
Car seats are expensive, but by using this link you can save 15% on your total order of any Evenflo car seat of any size at Target.
Save $25 on any Graco Car Seat
When you purchase any Graco car seat for at least $99, you can fill out this rebate form and send it to Graco for a $25 rebate.
Save $5 on your $50 purchase at Target – enter code TGLPTPHF when you check out at Target
This coupon will save you $5 on any $50 Target purchase.
 Image via Getty