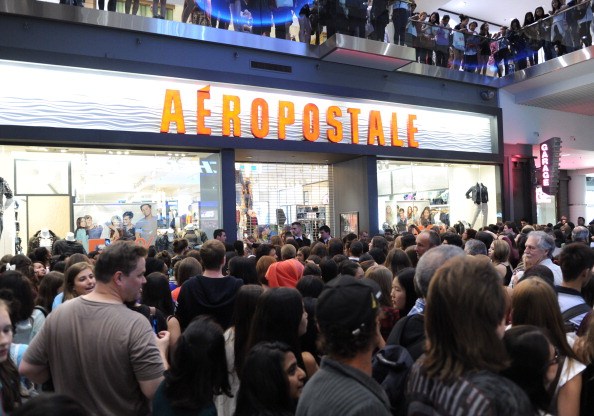 Aeropostale is an affordable clothing store for young men and women. The trendy clothes are on point when it comes to style, and many students love the clothing because it is a great marriage of style and affordability. These items are often some of the most search for online, and even though they're already affordable, most people don't realize that they can get an even bigger discount. Our comprehensive list of coupons will help you save money when you have shopping to do at Aeropostale.
Save 20% on sales prices – enter code SAVE20 at checkout
You can save 20% on sale styles when you enter this code at check out when shopping at Aeropostale.
Save $10 on any $50 purchase by presenting this coupon in stores
Present this coupon and get $10 off your next purchase of $50 or more when shopping in store at Aeropostale.
Save $20 on your next $100 purchase – enter code VISA at checkout
Use any Visa card to make a $100 or more purchase at Aeropostale and save $20 on your purchase with this coupon code.
Get free shipping with $50 purchase
All you have to do is sign up for the Aeropostale email notifications and you will receive free shipping on your next purchase of $50 or more with Aeropostale.
Free shipping on any order – enter code SHIPLLD at check out
This is the code that's going to get you free shipping on any order no matter the price you spend.
Free shipping on room collection items – enter code ROOM at checkout
Buy something from the Aeropostale Room collection and get free shipping on those items
Two Male body sprays for $10 – enter code FRAG03 at checkout
Love the male body spray scents at Aeropostale? You can get two for $10 when you present this coupon at check out.
Two girls' fragrances for $18 – enter code FRAG02 at checkout
This is a deal that's going to allow you to choose two small girls' fragrances for $18 when you make your next Aeropostale purchase online.
Save 30% on your next order and get free shipping – enter code EXTRA30 at check out
You can save 30% on the total of your next purchase with Aeropostale and also receive free shipping when you check out if you spend at least $75.
$25 off your $100 purchase – enter code STACKUP at checkout
Get $25 off your next $100 purchase when you shop online.
 Photo by George Pimentel/Getty Images for Aeropostale