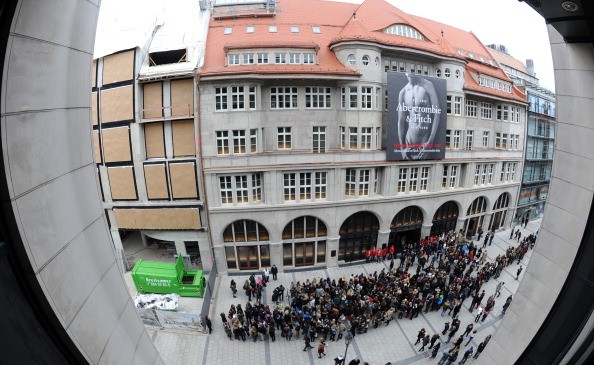 Abercrombie Kids is a great store for kids who love to dress in stylish, affordable clothing. There's nothing wrong with a child wanting to have a little style, and this particular brand helps make that happen. Most of the clothes in the line are great for both kids and adults, because they are appropriately designed and not too trendy or revealing. For those who love to dress in or buy their kids the cute clothes from Abercrombie Kids, here are some coupons that make shopping simple.
Get 40% off your purchase – enter code 27000 at checkout
This code is going to allow you to save 40% on your entire purchase, as well as receive free shipping on your order when you shop online at Abercrombie Kids.
Save 20% on your purchase – enter code 252222252 at checkout
This code is one you can use when you checkout at Abercrombie Kids. It's going to save you 20% off your entire order.
Receive free shipping on all orders – enter code forfree when you check out
This code is going to enable you to received free standard shipping on all orders placed on the Abercrombie Kids website.
Save 15% on all graphic tees – enter code 210746 at check out
Enter this code when you purchase any graphic tees from Abercrombie Kids and receive 15% off of each tee in your order.
Get $25 off your $100 purchase – enter code 25415 at checkout
This code is good for any purchase that totals $100 prior to shipping or tax. Enter the code and receive $25 off your order online.
Free Fragrance and $5 shipping with $100 purchase – enter code 25442 at checkout
You get to choose from two different fragrances; one for males or females, and you get to take advantage of $5 flat rate shipping when you make a purchase of at least $100 with Abercrombie Kids
Get 25% off everything in store or online – use code 26918
This is a code you can use in store or online by entering it when you check out or by providing it to the checkout clerk in the store.
Print this coupon for savings up to 25% off
Save 15% when you purchase one item, 20% when you purchase two items and 25% when you purchase three or more items from Abercrombie Kids
Get up to 25% off your minimum purchase with this printable coupon
Receive 15% off your order of $50, 20% off your $75 purchase or 25% off your $100 purchase
Receive a great discount by sending a text
Receive a mystery discount coupon code from Abercrombie Kids by texting MYSTERY to 34824.
(Photo by Hannes Magerstaedt/Getty Images)