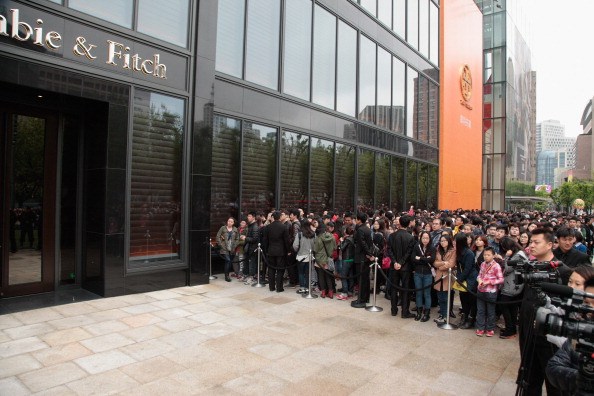 Abercrombie & Fitch is an American retailer that targets young people who enjoy casual clothing and stylish apparel. The company was founded in 1892 in New York City, and there are more than 1000 retail locations around the country as of 2014. The company's popularity tends to increase as the style's change. The dimly lit club-like atmosphere of the stores appeals to younger crowds, and the desire to dress in a trendy, fashionable way is difficult for Abercrombie's target audience to ignore. If you're a frequent Abercrombie shopper, you might want to check here for coupon and promo codes.
Save 25% on your purchase – enter code 10314 at checkout
Save 25% off your purchase by entering this code when you checkout. This code is only valid if you sign into you're A&F club membership. If you spend at least $75, you will also receive free shipping with this code.
Save 20% on your purchase – enter code 10314 at checkout
This coupon code is valid for all shoppers that do not belong to the Abercrombie & Fitch club. Enter the code to earn this discount when you check out. You'll also receive free shipping on orders that exceed $75.
Save $20 on your purchase – enter code SEPTEMBER20 at checkout
This code is going to save you $20 on your purchase of at least $100. Just enter this code after the total of your order – before tax and shipping – reaches at least $100 to receive the discount.
Save 15% on your purchase
All you have to do to get this discount on your new purchase is sign up for the Abercrombie & Fitch email club to receive an automatic 15% percent off your total purchase.
Receive Free Roller Ball Perfume – enter code 10901 at checkout
This is a great deal for anyone who makes any purchase, no minimum. All you have to do is enter the code 10901 when you check out for a free roller ball perfume with your order.
25% off Abercrombie Kids – enter code 21867 at checkout
This coupon is good for online purchases that include any Abercrombie Kids items. You'll receive 25% off those items only.
Receive free offer codes and discount codes – text SUNNY to 231892
Text the word SUNNY to 231892 to receive multiple coupon codes, discount codes and promos you can use on your next order at Abercrombie & Fitch.
Free Shipping
Spend a minimum of $75 when you shop online and you will receive free shipping on your entire order, no code needed.
Up to 25% off of 3 Items – enter code 12514 at checkout
This code is valid only if your make a purchase of at least 3 items. You will enter this code to receive as much as 25% off your purchase.
Free Shipping on purchases of $100 or more – enter code SAVENOW at checkout
All you need to do to activate this particular discount is enter the code when you checkout if you order more than $100 worth of gear.
(Photo by Kevin Lee/Getty Images)