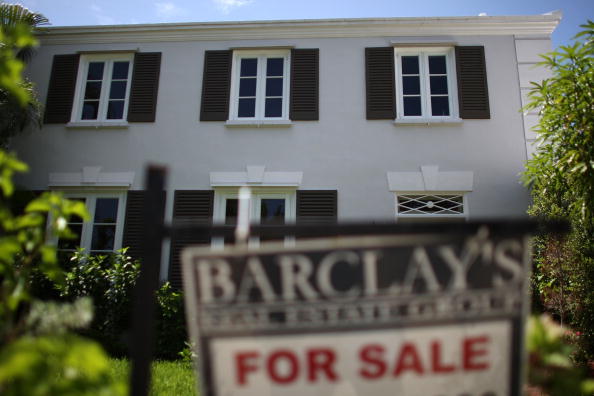 Who doesn't love the idea of realizing the American dream of buying a new home? A white picket fence and a couple of kids, a dog running around, an air conditioner that you pray doesn't break down on the hottest day of the year, and a roof that you'll have to replace at some point are just a few of the things you probably dream of. The most intimidating thing associated with the home buying process is the financial commitment you're about to make. It's more than just a commitment; it's a process. You're signing over your life to live somewhere you love, and you're going to spend a lot of money in the process.
It is 100% worth every single penny you spend. Financial worries aside, you will love being a homeowner and having a place that you can call your own. I remember when my husband and I built our starter home more than 12 years ago. We were 20 and 21, terrified of the financial commitment we were making, and we were shocked at the cost. Fast forward a decade and four kids later and we now own than home and our dream home, and it was actually less of a shock this time around. Of course, we know a bit more about buying a home and about financing a home now than we did when we were fresh out of school.
What we know more than anything is that the mortgage game changes dramatically all the time. That means what is relevant to your mortgage now might not be relevant in a year. 2016 is half over already – almost – and we have a few of the best tips for finding and applying for the best mortgage possible right now.
Get on your credit
It's amazing how many people do not consider this all that important. You have to have good credit to apply for a good mortgage. Sure, there are people out there willing to provide you with a mortgage with less than stellar credit, but you do not want that. All you'll do is pay more interest than anything, and that means less house for your money. Improve it now by checking for mistakes, by fixing any issues and by getting rid of your debt as quickly as possible. You can do it.
Shop around
Don't just accept the first mortgage you come across. That's the worst idea you could possibly have right now. All lenders offer different rates, different incentives and different terms. What's right for one buyer might not necessarily be right for another buyer, so go ahead and do some shopping, figure out what you want and make sure you are getting the best deal for your home. You'll need to find what works for you, what works for your home and what works in general. The rule here is not to settle until you've found the best possible options.
Get preapproved
Never in my life have I been as shocked as I was when my parents listed my late grandmother's house for sale recently. They were given a full price offer, accepted it and then found out that the buyers were not approved for a mortgage.
What? How were they shopping for a home and actually making offers when they didn't even have approval? I fail to understand this. It turns out that they simply did not apply for a preapproval. They had no idea what they could afford, what they were okay to buy or how to go about buying a new home. I've never heard of anyone doing this; you can't even see most houses without a preapproval and/or a financial letter from your bank in hand to show the agent or the seller. It's a gross waste of time, and it has to be disappointing for all parties involved to shop without a preapproval.
Don't forget your lifestyle
Do you intend to quit shopping, traveling and having a good time when you buy a new home? If not, you probably do want to go ahead and figure out what you can afford. Don't mistake what the bank says you can afford for what you can actually afford. That's rule number one. Additionally, when looking for a house, don't forget your lifestyle. You don't want to live in an apartment if you love to be outside in the privacy of your own backyard all the time. You probably don't want to be in the city if your goal is to raise chickens.
We all have a ton of advice for buyers, but some of it is just common sense. This is the common sense stuff that we feel we should not have to remind you to do, but sometimes we have to remind you to do these things. Some people forget, some people just aren't thinking with so much on their plate all at once, and some people are just overwhelmed.
Photo by Getty Images