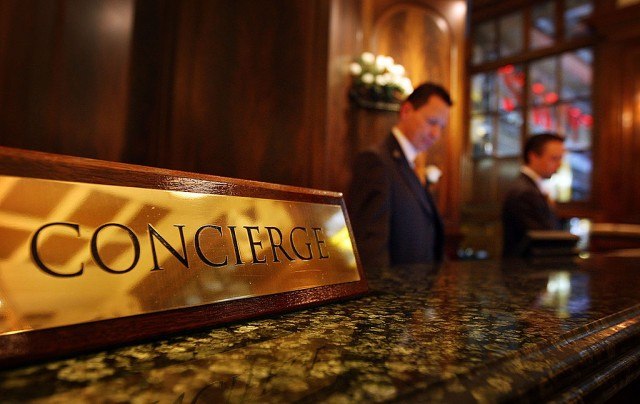 I'll be 33 in two months, and I've been traveling often since I was 21; but I have never purchased travel insurance (or trip protection as it is sometimes called). Why not? Well, to be quite honest, I never really thought it was that important. My husband and I traveled for years before we had kids, and we never had to cancel a trip for any reason. It just never occurred to us that anything would happen that might actually cause us to cancel. Even after we had kids, we never purchased travel insurance. We just didn't need it; so we thought.
Let's just rewind time to one week ago Wednesday. We were scheduled to depart on Thursday morning for the 5-hour drive to the Florida Keys for a long weekend getaway at the Cheeca Lodge Resort and Spa with two other couples and not one child. This is a trip we booked back in January. When we booked, we had to prepay for the entire cost of our hotel room. Before we booked a thing, we called my mom and my mother-in-law and asked them if they'd be willing to stay with our kids at our home while we left.
As always, neither hesitated. They get alone splendidly and have stayed at our house together with our four small kids on multiple occasions. They are the only people that were not on the trip with us that we ever allow to stay with our kids – call us protective, but they're our babies and it takes a lot for me to trust someone with them. We all put the dates in our calendars and my husband and I, and the other two couples, all paid for our rooms. We did not purchase insurance because technically we could have cancelled and received all our money back through June 20th. We departed June 23rd. That was good enough for us.
At this point in the story, I've also spent a ton of money on other things – dresses for every night, pretty much every pair of Tory Burch flip flops and Ray Ban mirrored aviators so I had all the colors that matched all the new VS swimsuits I bought, as well as the cover-ups I bought, and my new beach bags…and that does not even include the items I purchased for my husband. It's Wednesday night, around 7:30. We are packed and ready to go.
We've had a few hiccups along the way. The first was when my mom called us about two months after we booked our room and said she'd been invited to go to New York with her friends the day before we were scheduled to return to our home from vacation, and she really wanted to go. She and my mother-in-law worked it out so that my MIL would be home with our kids herself for one night and the last day. All was well. Then there was a death in my mother-in-law's office two days before we left, and she could no longer take that Thursday and Friday off work – and she had to work that out with my mother. But, since my mom was leaving her alone the last day, she was okay with my mother-in-law not being present during the day the first two days.
Whew! We'd been worried.
That's when my husband's phone rang. My mother called to say she mixed up the dates of their departure and she leaves for New York Friday – we leave Thursday. Is there any way we can find someone else to watch our kids on Friday so she can go? We tried to find someone we trust, but every single person we love was out of town (some with us). My mother-in-law simply could not leave work – not with a death and her needing to cover closings for their clients. We were in a BIND.
Our room was paid for, and it was not refundable anymoe. We were past that deadline. Basically, we are stuck with a dilemma and we were panicked. I will readily admit that I cried a lot. I didn't want my mom to miss her trip, but I also didn't want to miss mine – or the money I paid for it. IN the long run, we were able to work it out and she was able to schedule her departure for later Friday after my mother-in-law could be here to keep our kids.
What I learned from this trip is that you DO need travel insurance or trip protection or whatever you call it. Had we been unable to go, we'd have lost every single penny of our money, and our room was a little over $500 per night. That would have been devastating to us (I mean, we do have four kids to put through college and three weddings to pay for at some point!).
Moral of my sad then happy story; buy the travel insurance. You won't regret it. I promise. You just never know what might happen whether it's an injury, a job issue, a lost babysitter, a death; you don't know. Don't take that chance.
Photo by Getty Images