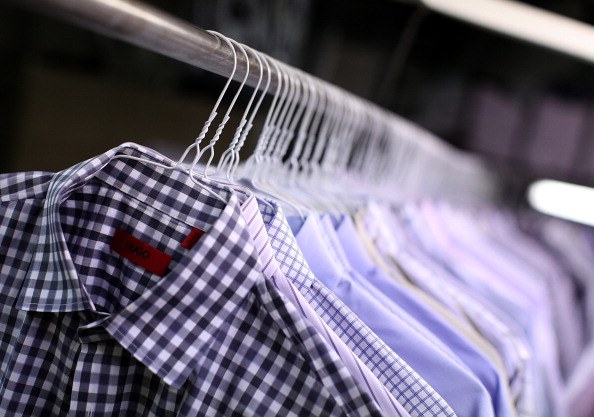 Spring cleaning is over (or it should be, slackers and procrastinators) but there are many of us that still have to go through our closets and make the decision as to keep this or get rid of that. Cleaning out the closet has to happen. Sure, we want to hold on to things in case they ever come back, but do they? Not enough to justify the things that are still in your closet. Sure, those 80s acid-wash jeans are back in style now, but in a completely different way (and that still does not make them acceptable), so yours are still irrelevant despite holding onto them for nearly 25 years. It's fine though; you keep whatever you want and to keep and you let the rest of us make a little extra cash cleaning out our closets. We can take our old clothes and sell them on any number of amazing websites, make some money and build our savings account. We can contribute that unexpected cash to retirement funds. We can add it to our children's college savings plans. We can pay off some debt.
We can go shopping and buy more things now that we have all those empty hangers…whatever. It's up to you how you want to spend the money you are about to make from selling clothes you never wear anymore. Before I tell you where to sell your clothes, however, let's go over a few rules. Get rid of anything you have not worn in over a year, anything that does not fit you anymore and anything that does not flatter your body. You know what those things are; now go.
This is a simple site. Send your items to the store, wait for an email telling you that it's a good enough piece to sell online and then wait for notification that it's sold so that you can collect your funds. It's a very simple site that does offer a lot of benefits to those who want to sell their clothing and accessories.
People love this site because you can sell for either cash or credit to shop on the site. You can sell just about anything, and the commission is 80% of the sales price. You can do the work yourself with very little effort and make a good bit of money on the sales of your unwanted and gently used clothing and accessories.
This is a great site because the entire family can use it. You can request a 'clean out' bag from the site and fill it with all the clothes your family no longer wants, including children's apparel. The site will review the clothing you include and offer you a price that you can either accept or reject. It's really that simple.
This is a site strictly for high-end items, but you can also sell home goods, too. You can ship 10 or more items at a time that are in excellent condition and let the site photograph and authenticate them for you. The people at the site do all the hard work and you do nothing but college your check for 60% of the sales at the end of the sale. And if you sell more than $7500 per year worth of stuff through the site, you get a commission increase to 70%.
If your clothes are in good condition, you can list them and sell them yourself. You can pick your price and wait for a purchase. You can sell any brand, any type of clothing and basically anything you want. You are in control, my friend.
This is a site that only deals in high-end designer wear, but it's also a site that lets you do pretty much all the work. You make the prices, you make the sales, you ship the item; you do all the work. The biggest deal here is being able to get good photos, which is not always a skill that people possess, which could make selling items a bit more difficult.
This is a site that does not pay you in cash to sell your clothing. Instead, you can get rid of things you no longer want for gift cards. This enables you to shop anywhere you want for anything you want once your old items sell. The effort is minimal, meaning you need only clean out your closet and ship the items to the site. They will go through everything and then offer you a gift card amount to the store of your choice, and then they will mail it to you in one business day. The only deal is that they do not accept anything that is mass market (such as GAP or Zara or Anthropologie).
This is an interesting site. You will not get money for your clothing and accessories using this site. But you will get 'bucks' you can apply toward the purchase of other goods and items on the site. That means you can basically swap clothing with other women for a small fee, and it's kind of a great deal.
It's a simple process; ship your clothes to the company and wait for them to go through everything that you have. Then you will receive an offer for your belongings. You can either turn it down or accept it, but you will have to pay a $5 fee to have your clothes returned if the price is not right. But rest assured, friends, that the fee to ship the items to the store is waived whether you wait for them to ship you a container or you do it yourself.
You can use this site one of two ways. You can either do all the photographing and shipping of your own clothes and give 20% of your commission to the site, or you can let them do all the hard work for you and give them 40% of your profit. It's up to you. Anything that's either new or only gently used will work well on this particular site regardless of designer tags.
Photo by Justin Sullivan/Getty Images