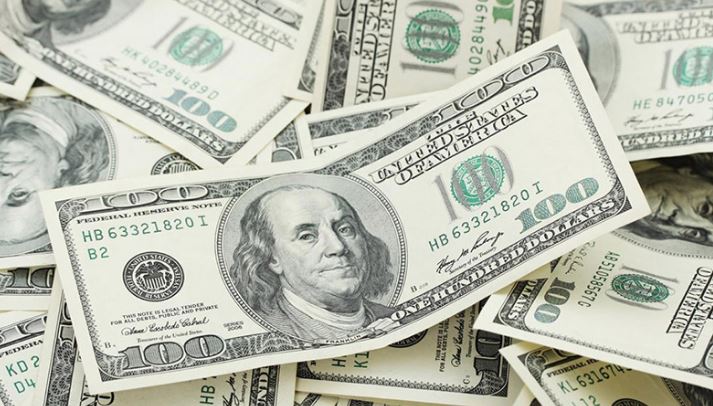 We probably all have a savings account and a checking account, probably some investment accounts and maybe even our kids have some accounts of their own for their own savings needs. That's great; we love that everyone is working toward the common goal of financial freedom and success. However, did you know that your savings account is not good enough when you only have one of them? I didn't realize this until recently, but it makes sense; you're not just saving your money for one thing, right? It turns out that we should all have numerous savings accounts for various savings.
Listen, I'm not telling you that you have to go out and open a half dozen savings accounts right this very second. I'm merely mentioning that perhaps it might be a good idea to think about what you are saving for, how you are saving, and how you can make things simpler. I'm all about simplifying life and making it as enjoyable and as cost-effective as possible, but I'm not all about wasting anyone's time with rules and dictations. On that note, my advice is awesome and perhaps you should listen to it. I can tell you how to make your savings so much simpler, and how to make sure you always know where you stand financially (though you're retirement savings should be considered, too, I'm not mentioning it here since it's usually handled by an investor).
Savings for Life
Life happens, and saving for it is a nice thing to do. You might use this life savings account to have and to hold and to never touch until you come up with something worthwhile. However, this is your account to do with what you please. For many, a life savings account might be what you use to save up money to spend on a down payment on a new home or to buy your cars with cash. You might use this account to save so that you can help your kids pay for their first car, or to send them to college or even to build up a remodeling savings for your house. Do you want a pool put in? This might be the account you use to save for that endeavor. Do you want to remodel and upgrade your kitchen and baths? This is that kind of life savings account. It's for things that affect your life as a whole – perhaps your wedding or something like that. It's a good account to have, not to touch and to contribute to as often as possible.
Savings for Emergencies
There is so much mixed information out there about emergency savings. You should have at least $1,000 in this account at all times, but you really do need more. Some people say you need to have three to six months of living expenses in this account. Other say you need more like six to twelve months of living expenses in this account. We say that you should make sure you have at least that $1,000 in there, but work toward saving for a full year's worth of living expenses to keep your life on track as often as possible.
Savings for Extracurricular Activities
We saved the best for last. This account is the most fun for obvious reasons. It's the account that allows you to have fun. It is the one you get to use to do things like save for your next big vacation or a new diamond ring or the one you use to buy a vacation house in the mountains or whatever. This is a family fun account for things that you want to do, and that you need to save for. We aren't going to tell you what you have to save for, of course; but we suggest that this is the account you come together as a family to discuss.
That amazing Italian vacation? Yes, please. A new boat for the entire family to enjoy? That sounds like something worthwhile. These are things that you can all enjoy, and they are things you will take great pleasure in saving for so that you can one day have the time of your life. We like it, and we think you will see why this particular savings account is a must.
When it comes to savings, the best way to do it is to save first and then spend second. We mean pay yourself along with your monthly expenses and then use the rest to enjoy throughout the month. You are your own most important investment, and we think that it's a good idea to go ahead and start saving first so that you can live large later on. Our recommendation is to put around 20% of your monthly income into your savings accounts each month; allocate that as you see fit between accounts.
Photo by Getty Images
Save