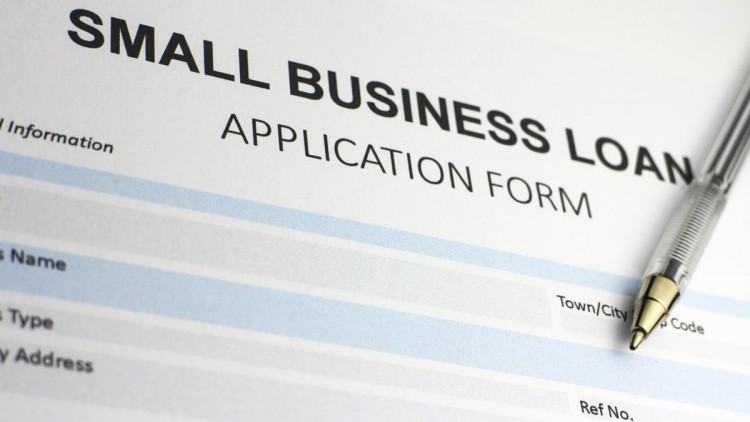 The Government's 'Make in India' initiative is enabling small and medium sector businesses to grow and progress. Small businesses are fueling economic growth, as evidenced by the numbers. Currently, the SME sector consists of 36 million units and produces about 6000 products which contribute to about 8% to the country's GDP (Gross Domestic Product). Here is the growth of the MSME industry in India in the last few years as stated by the Development Commissioner for MSME in the Entrepreneurs Memorandum Data on MSME Sector:
What about you? Are you also a part of this growing MSME sector? Do you have a small business yourself?
Small businesses have a small capital base and limited production capacity. Establishing a new business or meeting daily operating costs is no mean feat. Thus, entrepreneurs often need small business loans either for establishing their business or carrying out production and administrative activities. Small business loans are provided by various banks and financial institutions to enable small businesses to set up and run their operations. Are you too on the lookout for such small business loans for setting up your business?
Small business loans are offered as either secured loans or collateral free business loans. While both loans are offered by banks and financial institutions, it depends on the borrower as to which loan they would like to avail. Whatever the choice, there are tips which help in availing the loan instantly. Wondering what such tips are? Don't worry – here are 5 tips to secure easy business finance:
Have a sturdy and detailed business plan
Lenders do not shy away from financing small businesses if the business has a good potential for growth. If you pitch your business ideas correctly and positively to lenders, you can easily avail your business loan. So, before you approach a lender for your business loan, sit down and do your homework. Prepare your business plan, detail the principles of your business, highlight the potential for growth and profit and ascertain a clear goal for business development. When lenders see that you have done your homework and have a detailed business plan, they would be more inclined to grant you a business loan.
Have all the documents ready
Availing a loan requires lots of legal formalities to be completed and every formality has one common denominator – proper documents. If your documents are missing, there would be hiccups in availing the loan. So, before you get a loan, make sure you have all the required documents ready and in place. The lenders might insist on a variety of documents and you wouldn't want to make numerous trips to the lender's office every time you miss taking the necessary document, would you? So, arrange and keep together all the necessary paperwork ready and available. Some common and important documents which are required include KYC documents of yourself and your business, registration certificate of your business, VAT registration document, etc.
Know your requirements
OK, so you have a detailed business plan and have also armed yourself with all the important documents. What would be the next step? Approaching the lender for the loan, right? Wrong! What about knowing how much you need and for how long? The first question that lenders might ask (after they are convinced of your business plan) is the quantum of finance required. Do you know how much loan would be required for your business? No? You should. Your business idea and plan could be detailed but it should also be associated with absolute numerical figures. Find out the suitable amount of loan which would be required for your business and have sufficient data to back your calculations.
The second important thing which you should know is the time frame within which you are expecting to repay your loans. This time frame should be clear in your perspective and should be communicated to the lender as well. Again, this time period should also be backed by numbers such as how you intend to pay within the tenure.
Find suitable lenders and evaluate their loan criteria
Not all banks and financial institutions provide loans for small businesses. While most institutions do, there are some financial institutions which specialized in small business finance. These institutions are better at lending small business loans. So, first, find out which institutions lend small business loans. If possible, approach institutions which are actively engaged in business lending as they would give you a better and easier deal.
The next thing you should do is to find out the eligibility criteria for the loan. Know the quantum of loan allowed by the lender, the term for which the loan is allowed, the rate of interest, requirement of security, types of loans available, etc. Then compare these details with your requirements to opt for the best option.
Shop around
The last and the most recommended tip is to shop around. After you have found and shortlisted the lenders, compare their lending practice. Compare the types of loans on offer, look at the rate of interest charged, the amount of loan granted, the time within which the loan is sanctioned, existing borrower's reviews and testimonials, etc. There are many lenders in the market. So, why not choose what's best for you?
Securing unsecured business loans in India is not hard and when you know these tips, you are able to choose a lender most suited to your business needs. Although picking the right finance partner involves some research, the results can be duly rewarding. So, follow these tips to intelligently opt for the right lender, apply for the right type of finance to run your business smoothly.
Related Articles
http://shebudgets.com/personal-finance/how-to-make-money/16-best-businesses-start-2017/
http://shebudgets.com/personal-finance/credit-unions/
http://shebudgets.com/personal-finance/debt-consolidation-loans-free-yourself-from-loan-traps/