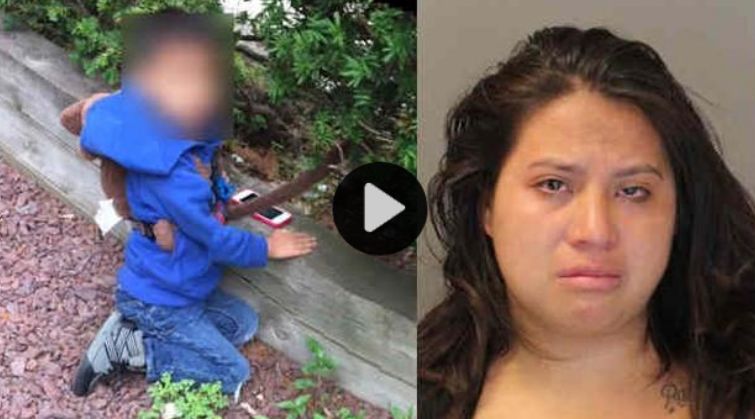 A woman from Spring Valley, NY was arrested after tying her toddler son on a leash to a bush outside a building where she worked. The 22-year-old woman, identified as Mery Isabel Quinde-Castro, babysits in the Blueberry Hill condo complex.
When her 4-year-old son finished up preschool on Monday, she reportedly had no one to take care of him. Mery didn't want to bring her son to the home where she works so instead she apparently tethered him to the bush by a leash attached to his backpack so that he wouldn't run around the complex. A resident called 911 around 9 a.m. after seeing the child, and a maintenance worker also spotted the boy just as police were responding.
From what we've read and seen, the child was not hurt, but an ambulance was called the scene as a precaution. "The mother is saying that the child was only tied out there for about 10 minutes," Spring Valley Police Chief Paul Modica said. "Regardless, 10 minutes or 10 seconds, our investigation is leaning closer to more than a half hour, 45 minutes that that child was out there."
It is unclear how long the woman intended to leave him tied to the bush. "There (were) no signs of abuse or anything like that, but you have 4 1/2-year-old child tied to a bush in an apartment complex," Modica said. She was charged with endangering the welfare of a child.
What do you think her punishment should be? Because whatever punishment she gets by law will probably not be enough.
Full story is below