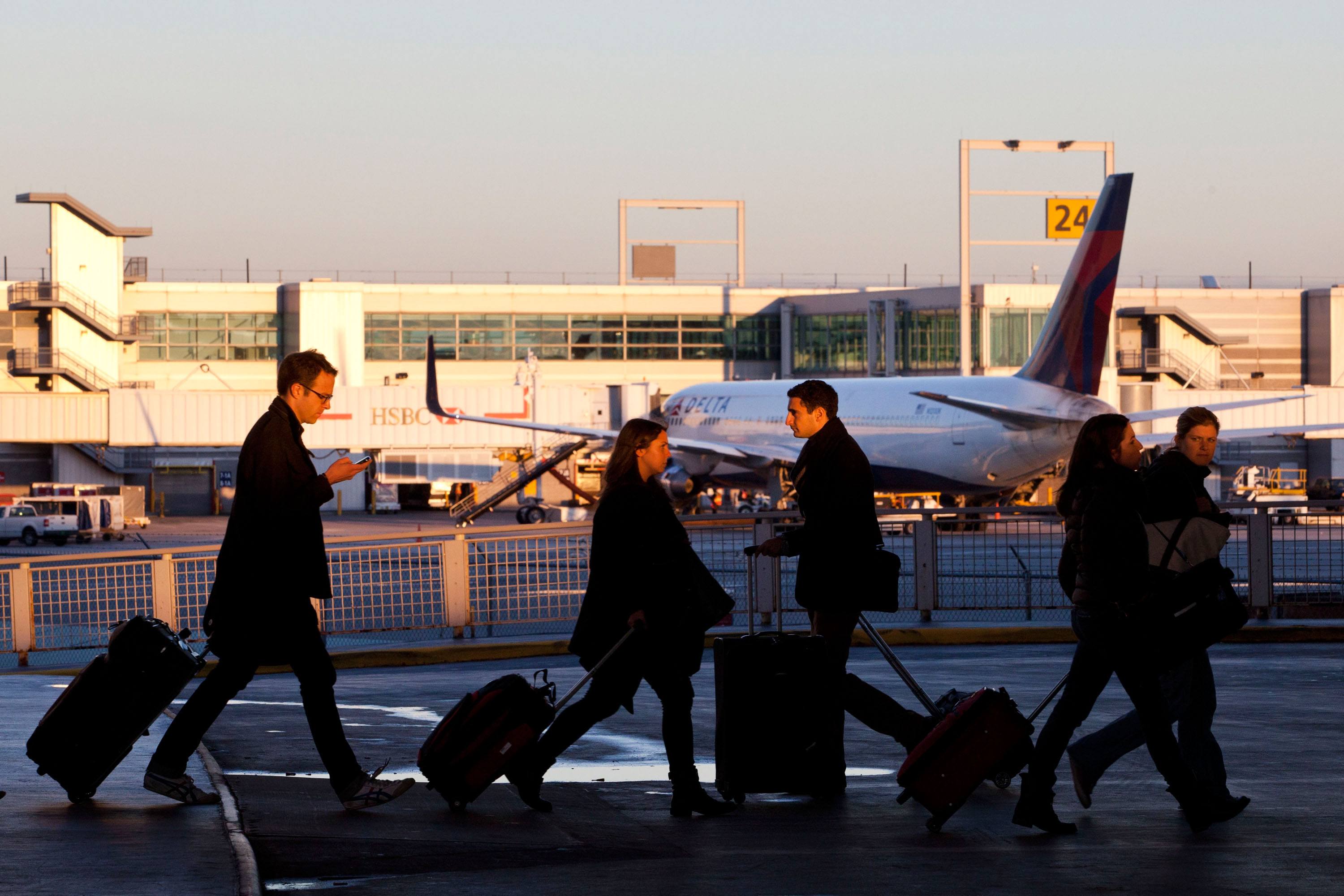 There's no denying traveling is expensive, especially when you fly. But, airline prices fluctuate throughout the year depending on peak tourist seasons or holidays. There are specific weeks and months of each year which prove specifically beneficial for budget travelers. While most of the population vacations during the summer months and holidays, those times are by far the most expensive in terms of ticket prices. On a budget and desperate for a little vacay? Don't fret, ladies! Here are the five most affordable times to travel in the year.
1. September
The summer has ended and millions of children have finally gone back to school. September is a prime time to travel if you want to avoid huge crowds and higher prices at the beach, a resort, or especially Disney World. Airline costs tend to plummet during September, due to the tourist season tapering off. Take advantage and vacation during September! The prices are low and the weather is still sunny.
2. Pre/Post Holiday November and December
The week or two before Thanksgiving proves especially beneficial for travelers. Turkey Day is the highest traveled day among Americans annually, so AVOID traveling during that week. Prices sky-rocket for the holiday rush. The first week of December to the 18th are also super cheap to travel, simply due to the lack of flyers. These weeks offer total dead zones at airports and a significant drop in ticket prices.
3. Most of January
According to USA Today's Airfare Expert, Rick Seany, January is ranked consistently as the number-one airline dead zone each year. What's a dead zone? Simply, the weeks that see a dive in amounts of air travelers. Essentially, the airport is quiet and empty–GASP! Personally, I find the airport to be an anxiety-ridden ordeal due to the insane amounts of people. But, during January the airport is calm and anxiety levels lower significantly (as do ticket prices).
4. Early February
February travel prices prove cheap, especially if Valentine's day falls during the week. But, be warned. You'll want to avoid traveling to specific destinations during this period. Do not travel to the city where the Superbowl will be held, and avoid Las Vegas. Otherwise, airline fares are cheap during the uneventful weeks of February.
5. Late Spring for Europe
Tourist season begins around May 15th for European destinations and peaks during the summer months, so travel anywhere from April to the first two weeks of May. Traveling during the off season offers some fantastic benefits such as: cheap prices, less crowds, and magnificent weather.
(Photo by Andrew Burton/Getty Images)