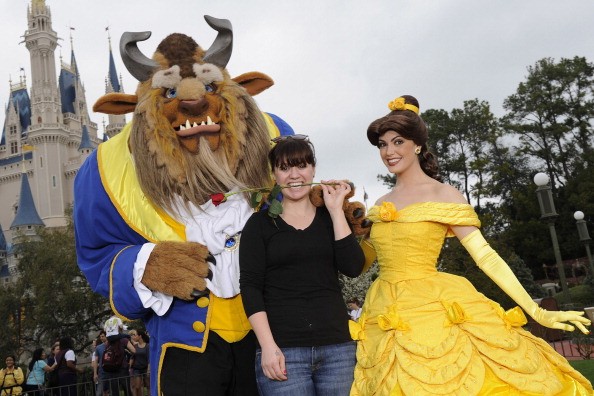 Planning a trip to Disney World means spending a lot of money; there is no getting around that. You're going to spend a great deal to get into the parks, to stay and to have a good time. As someone who lives only an hour from Disney (my entire life) and goes to the park 30ish times a year, I can tell you that even with annual passes, free parking and my own home to sleep in at night, it gets expensive. So when you're not someone who lives here, you have to pay to get in each time and you don't park free; you're spending serious money. Fortunately, there are little ways you can cut down on this expensive, and we have that information for you right here. Trust me when I give you this advice; it's coming from an expert (ish).
Stay Off Site
Don't stay in a Disney hotel. Sure, you get a dining discount, but the price you're 'saving' on dining is nowhere near what you're saving when you stay off site. Disney hotels are expensive and if they're not, you don't want to stay there. You want a beautiful resort with a gorgeous pool, big rooms and all kinds of great restaurants, try the Omni Championsgate Resort or the Gaylord Palms. They're both near Disney and they are amazing. If you stay at the Omni, ask for an upgrade to a suite. We stay often and it's our favorite.
Buy the Packages
If you can buy a package, buy one. Disney is always offering inexpensive upgrades that allow you to come back additional days and park hop. Take advantage of those things. They are going to allow you to get into parks a lot less than if you buy individual tickets each day. Many of these packages are worth less than $10 a day when you purchase them with your ticket and that really does add up when you are looking to save a lot of money.
Bring Your Own Sunscreen
One of the biggest wastes of money we encounter at Disney is sunscreen. We always forget ours (doesn't that just make us sound like horrible Florida natives?) and we always buy some there because it's just hot and bright and dangerous. The same sunscreen we pick up anywhere else for $5 is $15 at Disney. And that adds up when you go 30ish times a year and always forget.
Bring Your Own Water
Some people even bring their own food, and you can do that. Disney does not care. We don't bring our own food because we are lazy, but we do bring our own water. We have kids and they want a drink NOW. They don't want to wait to find water. So we bring our own, and it's one of the biggest savings you could imagine. It's hot and you get thirsty quickly; bring water and you will save $30 a day.
Go On Your Birthday
If you're a Florida resident without an annual pass, go on your birthday. Your ticket is free if you can show your ID and prove it's your birthday. You do have to be a Florida resident, though. This does not apply to anyone else who does not live in the Sunshine state.
Book Ahead
The further in advance you plan your trip, the better. Hotels and other forms of travel are almost always less expensive in advance, which means you will find that it's far easier for you to book ahead and save than it is to wait to the last minute. We recommend booking around 3 to 4 months in advance if you want the best hotel rates, airfare rates and even the best rental car rates. And you will want a rental car in Orlando; it's big and public transportation is slow.
Skip the Busy Seasons
Do not go in the midst of the summer, spring break and Christmas. Instead, wait to go until just after the holidays and before kids are out of school for a week to celebrate the beginning of the gorgeous spring weather. You're going to find that many tickets aren't allowable on or around spring break, as well. Go ahead and go in January or February, or the fall. It's so much less crowded and much nicer outside.
Do the Dining Plan
If you want to eat at Disney – and it's hard not to – get the dining plan. It's a big savings that will add up the more you stop here to eat. And since you probably want to eat in the castle and have some character lunches or breakfasts around the resorts, you're going to want this plan since it means big savings for the entire family.
Bring Your Own Dresses to the BBB
If you have a little girl 3 or older, you might plan a trip to the Bibbidi Bobbidi Boutique. If you want my advice, do the one in Downtown Disney. There is no rush there, the staff takes their time and goes the extra mile. They're fabulous in Cinderella's castle, but everyone wants to go there so the rush is on to get you in and out. And bring your own dress. You can buy Disney dresses at Toys R US for $30 instead of spending the $100 it costs at Disney. We do it all the time, trust me.
Get Kids in Free
If your kids are under three (or look it) go ahead and skip buying the ticket for them. Kids this age get in free of charge, which is a big savings if you have a child. If you have more than one child this age, it's even bigger savings. Go ahead and let your kids get in free of charge. The park doesn't ask and they won't say anything to you. They assume if your kids don't have a ticket and they look like they're under 3 that they are under 3 and they will let your kids right on in.
Photo by Todd Anderson/Disney Parks via Getty Images