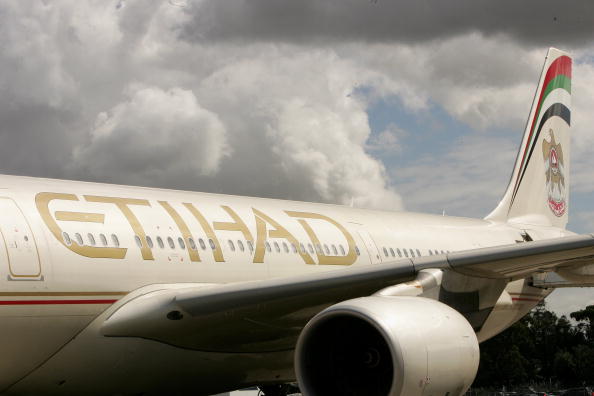 Travel is the only thing that money buys that makes you richer. Of course, those who buy a hot stock and sell in time or invest in a company that goes crazy definitely hit it big, and you could say that they definitely bought something that made them wealthy. That's not the point. The point is that travel really is the only thing that you can purchase that will make you wealthier every single time. It provides a wealth of knowledge, experience and memory. Even if you despise the location you visit on a work trip or something of that nature, you will find that you have a much richer mindset. It's good all the way around. International travel is amazing because it really provides a grand experience into different cultures, and it makes you so much worldlier. The only issue with international travel, though, is the price. It's not always inexpensive to hop a flight and head overseas. That's why we have to turn to travel experts to figure out just how to save money on international travel every single time.
Use a travel agent
Yes, it's a fee. No, it's not a waste. There are other resources in other countries used to find inexpensive flights that Americans are not 'in-the-know' about, which means that we have to rely on agents to find them for us. It's a fee that's totally worth it.
Cash in your rewards
You always have so many hotel and credit card rewards to play with, and now is the time to cash them in. Even if you don't have enough for free airfare or hotel rooms, you might have enough for a free upgrade. And there is no better time to ask for a first class upgrade than on an overseas flight when you'll be on that plane for an extended period of time. The same goes for hotel rooms that might be a lot smaller in other countries.
Ask for discounts
It doesn't always work, but it doesn't always fail. So what's the worst that a company can say? No; sometimes they will tell you that they won't give you a discount, and sometimes they will. It's really that simple. Find the lowest price for whatever it is you are booking, such as a hotel room, and then call up and ask for a 10% discount so that you can book your stay. Tell them that you would much rather stay there, but you need a discount first. Sometimes it works wonders.
Use your credit card
You might be tempted to go exchange your cash for foreign currency, but don't. Believe it or not, most credit card companies offer a significantly lower exchange rate on currency than other locations, which means using your card will still cost you, but it will cost you less than exchanging your cash. That's the good news. The even better news is that losing your credit card is easily fixable and it will not allow anyone else to steal your money provided you notify the company right away. Just remember to notify the company that you are traveling overseas before you leave.
Rent an apartment
It's so much more affordable than booking a hotel room in many instances, and sites such as Airbnb make it possible for you to find exactly what you want, when you want it, and within your means. It's worth a shot every single time.
Eat in your room
If you can find a room or rental with a kitchen, you will save significantly on the cost of eating out. You can save your meals for special locations, and eat out a few times a day rather than all day long. For example, you can hit up the local bakery for something amazing one morning, and then head to the supermarket and get some bakery goods from them for the other mornings. It makes everything that much more affordable.
Travel off season
We all know that it is far more expensive to go somewhere during peak season. For example, try booking a hotel room in Orlando during the months of March and April when everyone is on spring break. My husband and I live an hour away and we know that the 4 and 5-star resorts we love most are hundreds of dollars cheaper every other month of the year. Figure out when the off season arrives and head out then to save big bucks.
Do your research
Another way to save significantly is to do your research. For example, you're going to find that some countries have a higher exchange rate than the US. You want to save money by visiting countries where our money is more valuable. It goes a long way, trust me. It's not always possible to go where you want and find a favorable exchange rate, but you should still look into it.
Walk
If you can find a safe location that's within walking distance of the things you want to do the most, you can avoid the cost of a rental car. It's simple; you book a room in the middle of a big city and you never have to worry about driving anywhere. It's far less expensive to hire a driver for a day than it is to rent a car for a week or two. Trust me, and do this.
Get a Space Bag
It's not cheap to check luggage on international flights – most of them, anyway. A good rule of thumb is to get as much as you can into one bag so that you don't have to. My recommendation for that is to ensure you have some space bags. You can put everything into these and then suck the air out, shrinking the bag to almost nothing. Some people are so good at packing light to begin with that they can get away with taking nothing more than a backpack or small carry on with these bags in them. It's a great idea if you can get away with it.
Photo by Patrick Riviere/Getty Images