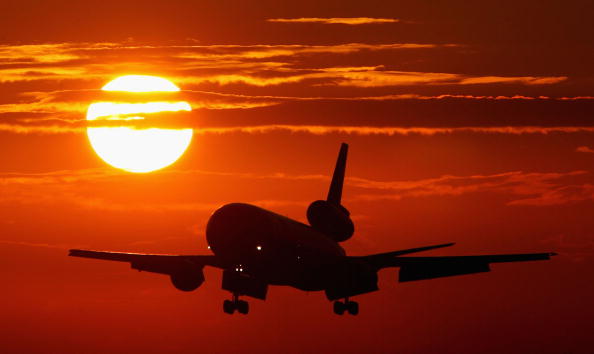 Heading somewhere that's not as hyped up and popular as other destinations around the world might mean that you get more bang for your buck, and that's what makes some travel destinations more fun than others. Not every traveler has an unlimited budget to spend on high-price locations and five-star accommodations on a whim, and that's fine. It's not difficult to travel the world and see everything that there is to see, go where you want to go and have the best vacation possible when you are working with a budget. In fact, you can go some places that seem downright cheap in comparison to past locations to which you've been. We've rounded up some of the cheapest countries for tourists to visit so that you can keep that in mind the next time you book a vacation and still want to manage to send your kids to college; you can do both.
According to Business Insider, this information was gathered using gas prices, roundtrip airfare prices, hotel prices, food prices and other travel related expenses to determine the overall effectiveness and cost of a trip to a particular location.
Indonesia
Right now, prices here are so low that you can visit and have the time of your life. With some of the most beautiful locations in the world to visit here, it's only natural that so many people love to come. There are more than 17,000 islands in Indonesia, and each one seems more beautiful than the next. This is a dream destination for those who want to visit a tropical location without breaking the bank. You should absolutely add this one to your list of places you must go.
Egypt
Right now you can go to Egypt for less than you can stay home in many areas of the United States, and it's recommended that people visit. This is a location that has some of the most beautiful and most historic sites in the world, including the Great Pyramids and several other destinations. This is a historic city that we've read about our entire lives in the history books, and that by itself makes this location worth the trip – add in how inexpensive it is and you're on your way.
Botswana
If you're looking to take a safari and live among the wild animals in one of the most natural locations in the world, this is where you want to go. Not only is it in the top most affordable locations throughout the world to visit, it's been said to be one of the most natural and most beautiful locations in the world, which makes it a dream come true for so many. We'd recommend a safari here, and that's because it is so beautiful.
Angola
Tropical and beautiful, this South African community is among the most affordable to visit in the world, and the beaches by themselves make it worth the trip. People come here not only for the amazing beaches, but for the African dream which is to spend time in nature, among the animals and on safari. That's what makes this location so desirable – add in the cheap prices and it really works out well for everyone involved.
Swaziland
It's not on the water, but it does have beautiful mountain backdrops, affordable prices, and some of the most amazing natural scenery and landscaping in the world. That's what makes it a country worth visiting if you are looking for somewhere affordable to go on your next vacation. This is the kind of location that adventurers will be thrilled to see on the list.
Malaysia
Located in the south of China, this is becoming a very popular tourist destination. It's a big city with much to offer, especially at an affordable price, and it's one of the best places to see some things that you might not get to see elsewhere when you are on vacation. There are beautiful sites to visit, historic areas and so much to offer those who do visit.
Algeria
Located in Africa, just about everything there is less expensive than it is in other locations across the world. To give you a good idea of what that means, a gallon of gas in Algeria is only $1.09, whereas it has not been that low in the United States since I started driving at 16, and that was 16 years ago this month. In case you're wondering what to do there, you can go to the beach, you can take an African safari, you can visit an african store for specialty foods, and you can do just about anything else here that you can do in bigger and more expensive areas of Africa.
Gambia
Yet another African country, prices here are so affordable that it makes the list as one of the most affordable places to visit in the world. This is a great location for those who love to spend time with nature and things that come with that. There is a natural crocodile pool that people rave about, and it's worth visiting to see the market and several other local items in the area.
India
It's a gorgeous country with so much to offer, and the prices are amazing when compared to American dollars. You can see temples, mosques and so many historical locations throughout the area, which is part of the reason so many people choose to visit this particular country when they are booking a vacation. It is a beautiful destination, and that is why so many people choose to make the trip this way.
Tunisia
It's in between Algeria and Libya, and it's supposed to be quite lovely. There are many things to do here, including save money on the cost of things that you would do regularly across the rest of the world. There are ruins, there are Mediterranean temples and there are also amazing beaches that are along the Mediterranean Sea, which are some of the most beautiful beaches in the world. It makes a trip here worthwhile, especially when you take into consideration the price.
If you are looking for other budget-friendly tourist destinations, you might want to check road to hana private tour.
Photo by Justin Sullivan/Getty Images