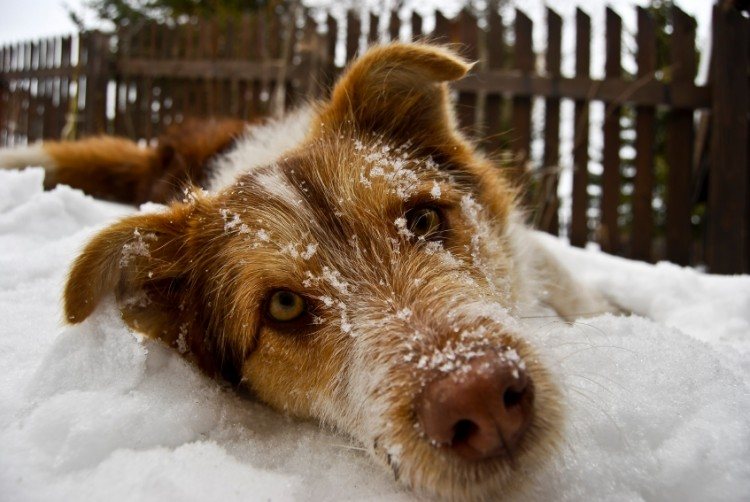 Dogs are one of the most popular animal companions, so much that nearly 50% of American households have at least one dog. Although the furry friend is a beloved addition to many families, there are an estimated 4 million dogs living in animal shelters without the promise of a forever home. Similarly, there are millions more (a number too difficult to pinpoint) living as strays.
Although animal shelters and adoption centers strive to improve the lives of all stray animals, factors, such as seasonal changes, can present challenges. Even if you are unable to adopt a dog from a shelter, there are ways you can help, particularly when the weather gets cooler.
Charitable Donation
Many animal shelters and adoption centers rely on financial donations from private and public sponsors throughout the community. The monetary donations they receive is often used to keep the facility running, purchasing food, supplies, and the overall cost associated with caring for an animal. Often times, there will be a special event in your community in which a portion of the proceeds go to your local animal shelter; this is a fun and easy way to offer your support.
If you are unable to offer your financial support, contact your local shelter or adoption center to see what kind of supplies they need, such as food, toys, and towels or blankets.
How to Help When You Find a Stray
Although shelters and adoption centers are valuable places in your community, they are often overcrowded particularly when the weather gets cooler. Cold weather can be a matter of life and death for homeless dogs, here are some steps to take when you encounter a stray:
Call the Authorities:

The first thing you should do when you encounter a stray dog is to

call your local authorities

. Remember, it's may not be obvious that the dog is a stray, he or she could belong to someone and has been reported as missing. Depending on how busy they are or how overcrowded they are, the proper authorities may or may not be able to assist you right away.
Provide Shelter and Food:

If you are told that it may be a few days or even weeks to retrieve the animal, try to provide shelter, food, and water if you are able. Keep in mind that stray dogs may be scared, nervous, and hesitant to get close. If you are able to provide shelter, avoid introducing the dog to your animal companions or any small children, at least until you know that he or she is healthy and exhibits signs that he or she gets along well with others.
Always Use Precaution:

Even if you consider yourself to be a "dog person", it's important to be calm and cautious when encountering a stray dog. Keep in mind that he or she may be injured, sick, or have a fear of humans and as a result, may be more likely to bite. Dog bites can result in a serious personal injury and according to the

Law Office of Cohen & Jaffe, LLP

, can lead to pain and suffering, medical bills, and even lost wages for missed work related to your injury.
When you are able to make safe contact with the dog, call your local shelter and ask what steps you should take. If they have room, they may take him or her, but if you make a connection with the dog (or any dog at the shelter) you could offer to be a foster family or even adopt one of the many dogs that need a loving home.