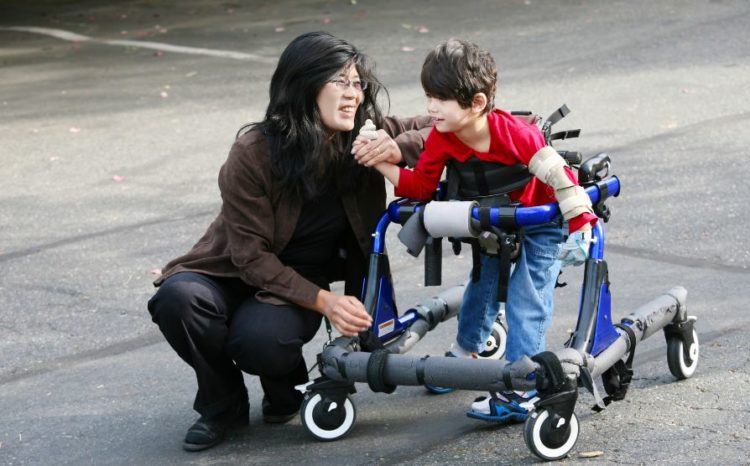 While raising a child with a disability many be one of life's greatest joys, daily challenges can make it difficult to always see the "silver lining." Child rearing can be expensive and even more so when your child has a disability that requires modified equipment or specialized care.
Although your financial burdens may be overwhelming at times, budgeting can help you feel a little more in control and have more time for spending time with your child. Need a little help? Here are some tips:
Consider Investing in Hired Help
Parents of children with disabilities often struggle with hiring help. First of all, finding qualified people that you can trust can be difficult as it's not just like hiring the neighbor girl to babysit for a few hours. Secondly, some parents feel guilty asking for help or needing some time away from their child.
Parenting is a full-time job, and if a child has a disability, it can often feel like one is constantly working overtime. Most often, parents don't hire help because it's too expensive. While this is understandable, you may need to reconsider.
Every parent needs a little break whether it's an hour or an afternoon. As a full-time caregiver, you are at risk for burnout, and there's no one else like you, so it's okay (and necessary) to hire a caregiver a few hours a week.
Shop Around for Essentials
Do you need to make modifications to your home or your vehicle? Has your son or daughter outgrown his wheelchair or do you need to make an upgrade? You learned fairly quickly that such essentials are not cheap and depending on your insurance, you may be limited on what's covered and what you're allowed.
While getting the equipment you've had your eye on may not be feasible, it's okay to ask around, browse, make requests, and even look at different or additional insurance. Networking with others who have children with disabilities can help as they may know about programs that can assist.
Don't Forget About Fun
As a parent, you want to offer your child the best things in life and allow him or her to experience fun like every other child. Unfortunately, "fun" is often seen as a luxury for many families, particularly those with limited budgets. Keep in mind; you don't need to take your family to some of the most popular (and expensive) attractions to have a good time and make memories.
Whether you're interested in week long or even a day trip, planning a trip to an attraction that is inclusive to every child is important. Not only will your child have the opportunity to see and meet other children like (and unlike) him or her, but he or she will feel more confident.
As a parent you may feel a little more hopeful and relaxed, too, knowing there's a place designed to accommodate to all of your child's needs and abilities. Every family deserves a getaway together even if it's only for the day and money shouldn't stop you from enjoying a bonding experience away from home.