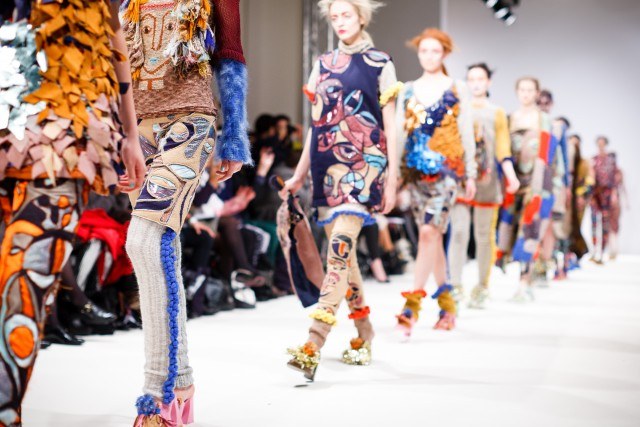 Instagram is not just for social media users. With the kind of engagement it offers, the site has become a common meeting point for photographers and photo lovers from all over the world to connect with each other and discover the finest and greatest from the world of fashion photography.
Now, that craze is slowly picking up in India. Ever since its birth in 2010, the photo sharing site has come a long way breaking the old rules and creating some new bylines along the way. From selfies to groupfies, people are excited to share photos on their Instagram timeline. Because of the site's huge user base, which accounts to over 400 million, a lot of wannabe's have gone on to achieve celebrity status just by sharing great photos and making them get noticed in their community.
India is catching up fast in the race of fashion photography discovery and a few of them have already made their mark as popular fashion photographers on the site.Here is an  iDigic's infographic on fashion photography that highlights tips for better Instagram promotion. Let's take a look at 10 emerging Indian fashion photographers who are inspiring photo lovers from all over the world with their mesmerizing works.
1.Fotobaba
His bio reads "Documentary and Travel Photographer". When we analyzed his photos, we found that his works aren't classified based on any particular genre; they consists of everything that truly showcase the colours and stories of Mother India. One thing that stands out in his photos when compared to the common photographer is the backdrop which he intelligently blends with the main element using set dimensions to leave visitors mesmerized
A young and vibrant photographer, Siddhartha spends most of his time travelling and capturing the most beautiful things in India. His trademark includes a boundless entry of candid shots, which serve as a visual treat to the eyes. Being someone who is so fond of kids, he never misses to capture their beautiful expressions while on a tour. By seeing his portfolio of photos, one can say that his works look not just like images but they appear like fine paintings paying attention to every detail and telling a unique story of its own. Check out the photographer's account to discover some amazing photos in different moods.
Hashim is a 'Bombay lover' and focuses on areas mostly in and around the city. His USP is his ability to turn ordinary things into extraordinary stuff using his years of experience and creativity as a photographer. He is one of those photographers who knows not just to take great photos but also use composition and special effects really well to make a whole new difference to the final output.
He calls himself 'chronicle of mundane' and his portfolio only seems to justify his words. By glancing through his photos, you will not only be left mesmerized by his work but also start wondering how well he makes them. He serves as a Consultant Photographer at Lonely Planet Magazine India and he is presently scripting a book on Bombay's Irani cafés for Roli Books
This isn't an individual, but a team of passionate photographers who focus on showcasing the ethereal beauty of India to the rest of the world. The account has a unique hashtag #IndiaPictures, and most of its pictures and posted and reposted using this hashtag. Even if you lose sight of the account in your feeds, you can always find their photos under a single roof using their unique hashtag.
India Pictures was recognized by CNN US as one among the top 8 Indian Instagram accounts to follow for photography lovers. Their photos are a nice blend of Indian traditions, culture, and arts, so there is a lot to explore and be excited about.
Soni Vivek is a Petroleum Engineer, Designer, Photographer, AIESECer, Wanderlust and an active social media user. His vast experience in multiple fields truly reflects on his work. Browse through his profile and you'll find a range of stunning photographs pictured in the wild, city, and everywhere he has travelled. Some of his photos are highly advanced while some are casual (just like how you and I would take a photo) but he has succeeded in making those casual shots make really awesome.
His photos are widely shared and reposted by his followers and one of his notable followers is none other than Nikond3200. If you love to learn about the different ways to experiment with photo shots, you sure need to visit Soni Vivek's profile
Samar Virdi is an aspiring filmmaker and a photographer who hates alliteration. He is fond of dark and moody photos, and that interest truly reflects in his work. Take a look at his portfolio on Instagram and you will find a range of photos from that of portraits and minimalistic showcased in brilliant effects to capture the attention of the audience
Subhash Chandra travels frequently from Rajasthan to Delhi and all of his pictures are captured while travelling, trekking (which he is very much fond of) or when he is casually looking for inspiration at home. If you haven't visited Himalayas but would love to see the places through the lens, look no further than this photographer's account. What's more, there is also a range of trials including the famous Konkani where the photographer has explored and captured some scenic pictures. For the superior clarity of photos, he credits his Nexus5 and Nikon cameras.
Conclusion
So, did you check out the above-said photographers' accounts? Who inspired you the most and who have you started following? Do let us know in the comments. Until then, cheers!