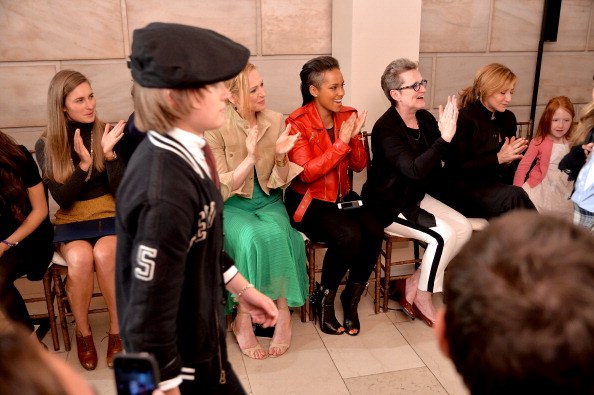 We love fashion, but who doesn't? Even if you're not overly into fashion in the same manner as some of us, you still have a relationship with fashion. You get dressed every morning. You probably put at least some thought into what you wear. You shop, so you're into fashion. You might not be into trends or into things that are considered 'fashionable' but you are into clothes since that's what most people have to wear. And my firm belief is that even those who say they don't care how they look do actually care even if it's only a little. I believe some people just don't know how to apply fashion to their lives, and I believe that it is never too late to learn. I also believe that there is nothing conceited, stuck-up or shallow about fashion. Aesthetics are very important to most people, even if people deny it. You like a pretty house, clean floors and flowers, right? Then you appreciate aesthetic appeal, and that's what spring fashion 2015 is all about. If you're looking for a place to start your fashion forward life, we can tell you which trends are hitting the fashion industry right now that you need to watch out for this year.
The Jumpsuit
We all have mixed emotions about the jumpsuit. Some of us love it but can't figure out how to wear it. I'm a petite woman with a small frame, so it's difficult for me to find a jumpsuit that works well on my body since everything is made for women my size, but 6 inches taller. It's all about the tailoring to get the perfect fit on this stylish piece.
Polka Dots
Polka dots are not just for little kids and babies anymore. They're for all of us. The trick to keeping your polka dots looking as amazing as possible this season, however, is to stick with the black and white. Too much color looks a bit immature, so we want to go for the bold and the beautiful. Skip the small dots, too. It's all about large dots on bold patterns with very crisp detail.
Sheer
If you hadn't already noticed, we love anything see-through and so does the fashion industry. This spring it's all about sheers. We're seeing sheer everything from pants to skirts to tops to dresses, and the look is amazing. It's so much more than lace now, too. It's all about the sheer cover-up and overlay, and it's about making your clothes look like they could be borderline inappropriate without actually being even remotely inappropriate. We love the concept.
Ballet Beautiful
Soft, pretty and feminine, this look is one for the history books. Women everywhere are bringing out their inner ballerina with soft, flowing dresses and lovely colors. The look is one that cannot be described as anything short of completely romantic. It's very Shakespearean, and it's a welcome look in a world filled with masculine appeal and fashion. This look is one that's translated from the dance floor to the office, to date night, and everywhere in between.
Red, Red, Red
Ladies, your inner vixen is going to love this. As much red as you can wear this year, do it. We love head to toe red, and it's something that you just can't deny is powerful and gorgeous. The look that's going to be big this season is literally head-to-toe. You will want red dresses, red shoes, red accessories and even red lips. It's what designers are making into a thing, and we can't say we hate it. The look is bold and powerful, and it's very sexy. Get your inner power woman out and start wearing more red. You'll be glad you did.
Denim
From chambray shirts to distressed denim, the look is everywhere. And designers know that this is something that will stick. It's casual and it's fun, and it can be paired with anything. Some of the biggest trends we are seeing this season include chambray shirts paired with very feminine pieces such as tulle skirts and high heels. The point is to dress it up and make it gorgeous, and that's what designers have managed to successfully do at this point.
Khaki
It's the big look this spring, and it's everywhere. Some fashion designers such as Marc Jacobs are bringing sexy back with this look, and others are bringing out the wild safari look and making it popular. Just know that this spring and summer you should expect to see a lot of khaki on people, runways and in stores. I can't say it's my favorite, but neutrals always pair well with bold, bright and beautiful. You can work this look into just about anything you already own.
White Lace
Romance is everywhere, but this look is something else entirely. Fashion designers are going for sweet, feminine white lace looks and then throwing caution to the wind by pairing them with edgy, hardcore accessories such as combat boots and black leather. It's a look we can't say we hate, but we can say that you can't rock this unless you have some serious confidence, ladies.
Male Dominance
Call it very 50 shades, but it seems that the male dominance on women's fashion is back in full force. Right now we can expect to see a lot of male trends on women, but the look is not as 80s drab as you might expect. In fact, the look is actually quite powerful and made very feminine with the right accessories and color patterns.
Nautical
The nautical trend is by far my favorite. As a Florida native, anything that has to do with the sun and the sea makes me happy, and anything that incorporates this trend fits the bill just so. This trend is one we see regularly, but it does change from time to time. This year we are looking at very pretty nautical apparel, and it's something that we hope doesn't go away anytime in the near future.
Photo by Andrew H. Walker/Getty Images for Ralph Lauren