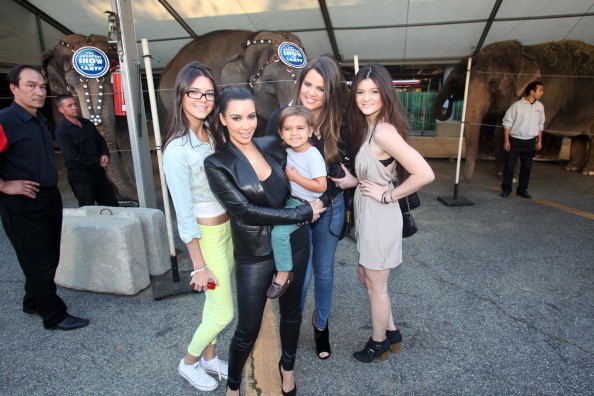 Every family needs a little fun in their lives. With four kids, my husband and I understand this to be true, and that's why we choose to put aside at least one night every month to dedicate to our little family so that we can do something fun and exciting with and for our kids. Maybe it sounds a little bit ridiculous that we have to schedule a night like this, but with four kids who all have a different schedule, it's the only way. My husband has a very busy career, I work from home, we have a second grader and a little girl in VPK, and we have 17-month-old twins. Our oldest daughter is a cheerleader, which means we come home from school every afternoon and have 45 minutes to do her homework, change clothes and feed her before leaving to make the 30-minute drive to practice that lasts from 6-8. By the time we're home, have dinner and get everyone bathed from that, it's 10 pm. That's almost every night of the week, games on Saturdays in various cities, and we still have family obligations, birthday parties and other social obligations such as church to consider.
We are busy. And that's why we like to have some fun with our kids. We have a lot of fun on a regular basis, but fun for just us and the kids. It's kind of a challenge at times since we do have two small babies running around, but we make it work. You can take some of my ideas to use them for your own family fun night, or you can modify them to fit your own family. I'm aware that we all have kids of different ages, so take these suggestions that work well for my family and run with them. They can only inspire you to create a monthly family fun night that's sure to inspire.
Bowling
Our kids love to bowl, and we love to take them because they have such a good time. Even the babies like to help us bowl, and they have fun. Okay, so most of their fun comes in the way of sitting in their double stroller watching and eating snacks, but they do love it. They squeal and clap and love that it's so loud in there. The kids love to see who can roll the ball the fastest, and we always have a good time.
Dinner and a Movie
Kids love to go somewhere and have some fun. On occasion, we will have a grandparent come over and keep the babies while they're in bed so we can take the big girls out to dinner and a movie somewhere fun to see something new. Otherwise, we will do this at home. We'll order a movie on Pay Per View and let them choose what they want for dinner (usually pasta and chicken and cookies and ice cream) and we have a family fun night together. There's always a lot of movie cuddling, which is my favorite now that they're a little bit older and less inclined to want to cuddle with us.
Bake-Off
I don't know about your kids, but mine love to bake. Our kids love to help in the kitchen, so we will sometimes have a family fun night that involves letting them do the measuring and the mixing and baking of yummy treats. We like to then decorate them and, of course, eat too many of them when we are finished. It's good fun for the entire family.
Flashlight Tag
When we bought this house, my husband was so excited about having such a huge piece of property, and he decided that this was a game he was teaching our kids. With the property fenced and gated, we feel confident that we are safe, and we partner up with our kids to hide from the other parent and kids, using only flashlights to find one another once dusk has arrived. This works better in the fall when it's dark earlier.
Game Night
Our kids love to play games, and they love to play with us. We do, unfortunately, have one sore loser we're working on and we have one that's just exceptionally smart. She always beats us, the other cries, and we feel like idiots. It's the epitome of a family night.
A Camp Out
Blankets, pillows and even some chair forts, oh my! Sometimes we will camp out on the family room floor with the kids so that we can have a camp out that still involves soft flooring, indoor plumbing and the ability to bathe. It's the only way you'll catch me camping, and the kids love it.
S'mores Night
When the weather cools off a bit, we love to head out onto our back deck and use our awesome fire pit. It means making s'mores and having a fun time just visiting with one another. The kids love this night more than anything, and that's what makes it so much fun for me and my husband to watch. They have a blast together and with us, and it's heartwarming.
Disney Evenings
We're fortunate in that we live only about an hour from Walt Disney World. With annual passes, we like to go in the evenings. We will take the kids around 6 pm and hang out until 9 or so, letting them see their favorite princesses and characters and riding their favorite rides. It's cooler, it's less crowded and it is their absolute favorite way to spend a Friday or Saturday evening any time of the year.
Craft Night
To be quite honest, crafting is not my thing. Even with Pinterest on my side, I find that I haven't the patience to make things. I'd rather support small businesses across the country and order things made by others. However, my kids got the craft gene. This means we have to be crafty at times. It's fine, too, since we do have teach them to be creative. We will let the kids pick a craft I've pinned on Pinterest and we will plan an evening to help them with it, which they just adore.
Kids' Choice
This is sometimes the best family fun night of the year. We let the kids choose what they want to do. Sometimes they want to drive around looking at Christmas lights if it's the season. Sometimes they want to go through their old toys and give them to kids who don't have them (tell me we aren't teaching these kids how to be the coolest kids around). Sometimes they want to invite their grandparents over and let them join in the fun. It always ends up being the best family fun night, because it's always exactly what the kids want to do.
Photo by Zoltan Moric/Feld Entertainment via Getty Images