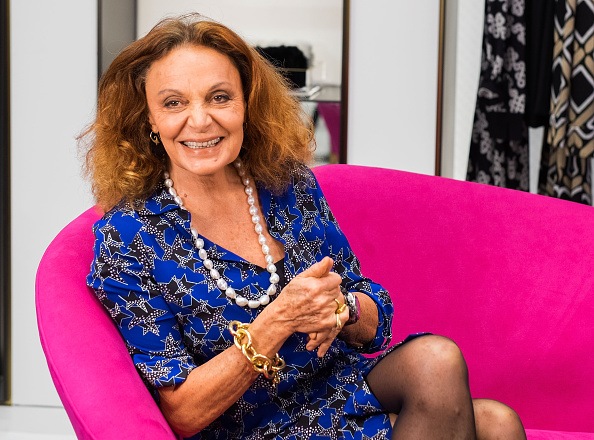 What constitutes a female leader? It's my own opinion that a leader is someone who is making things happen. She's someone who provides a good influence; she's smart and articulate. She's funny and engaging. She's witty and sharp, and she knows that there is a time and a place for everything. She's not intimidated by men, the world or those who don't believe in her. She's focused on her goals, looking to achieve success and she welcomes failure. She's a woman who understands that it takes multiple failures to achieve success and it takes power and precision to achieve leadership skills. Something that Americans take for granted is the number of powerful female leaders we have. There are nations in the world in which women aren't even permitted to make even the most minor of decisions, and we could have a woman leading the free world in just over a year.
Women leaders are everywhere, and you need not look very hard. The best part is that they are everywhere; in every industry and all over. We have powerful women such as Ellen DeGeneres using her television show to change the world. We have political leaders, media moguls and we have women who work day in and day out to ensure that those in need are getting what they need most through their foundations and charities. These are the real women who lead us, and we think that these are the women in need of a bigger voice. That's why we'd love to see these 10 women with their own talk shows.
Hilary Clinton
Since it's not likely that she's about to step down from her political goals, we're well aware this one is nothing but a pipe dream. But we'd love to see and hear from one of the most powerful women in the country, particularly in a completely non-political sense. She's a wife (with a philandering husband), a mother and a grandmother, and we bet she's got a lot to say.
Melinda Gates
The wife of the world's richest man is someone from whom we'd like to hear. Something tells us that Mrs. Gates has a lot of philanthropic ideas, and perhaps she'd be a bit Ellen DeGeneres-like in her giving abilities. She might consider a talk show that would allow her to help those in need and bring relevance to charities and foundations of her choosing.
Michelle Obama
Let's face it; people don't love her husband, but they tend to enjoy her presence immensely. So let's say goodbye to him after the election and let's give her a talk show so that we can watch her dance, see her interact with people in need and see what a difference she can make in the world without being held back by her husband's political aspirations.
Oprah Winfrey
Need we say more? Come back, Oprah. People need new cars. Also, she was one of the most successful and beloved talk show hosts in the world, and that is something people miss. She should come back. The world loves her, and we want to hear her interview celebs and make people famous again and again.
Tina Fey
She's a powerful woman in the entertainment industry, and I'm not going to lie; give her and Amy Poehler their own talk show and ratings would be through the roof. ABC? Anyone? Let's make this happen; talk about hilarious and probably brutally honest. These two don't hold back and anything that they have to say is welcome by most of us.
Laurene Powell Jobs
Steve Jobs' widow is someone we think might have a lot more to say than people believe. It's her husband that made such a profound impact on the world with the creation of Apple, but she's no slouch in the business department herself. She's got charities, foundations and works very hard to bring awareness to what needs it, and we appreciate her ability to do that.
Arianna Huffington
She co-founded The Huffington Post and that is a site with a lot to say. With that in mind, we think that perhaps she's got a lot to say, too. Smart and educated, she's the kind of woman that seems as if she might have ample opinions, and that would make her an excellent talk show host. In fact, how about bringing onto her show the guests that always seem to have such bold opinions and statements to make on the articles posted by the HP online so that we can see how brave those people are when they're not hidden behind their computers as anonymous faces.
Diane von Furstenberg
She is one of the leading fashion designers in the world, and she fought hard for a place in the industry. She's also a woman who has serious opinions and wise wisdom that needs passing on. Bringing on young and hopeful designers to her show would make for great entertainment and a wonderful show. And we get the feeling she might be a bit on the mischievous, which means she could provide ample entertainment as well as her insightful views.
Elizabeth Holmes
She is the CEO of a multibillion dollar company that she began when she was just 19-years-old. If that alone does not make her someone you want to hear from, I don't know who is worthy of their own talk show. She's one of the world's wealthiest women, and she did it all on her own at the age of 19 after dropping out of Stanford and using the money her parents had saved for her education to found Theranos, a company dedicated to medical research. She kept her company highly secret for years to prevent competitors from taking her secrets before she went public and now maintains primary control of a $9 billion company she began as a teen. If she would not make a wonderful talk show host, who would?
Jenny Lee
She's only 43, but she's exceptionally wealthy and successful thanks to her genius investments. She's a woman who has a lot to offer in terms of something to say. She's smart, educated, articulate and she's engaging, which is what a great talk show host should be. With her background and her success in just about everything she attempts, we'd be quite interested in seeing what she could do with a platform such as a talk show.
Photo by Valerie Macon/Getty Images