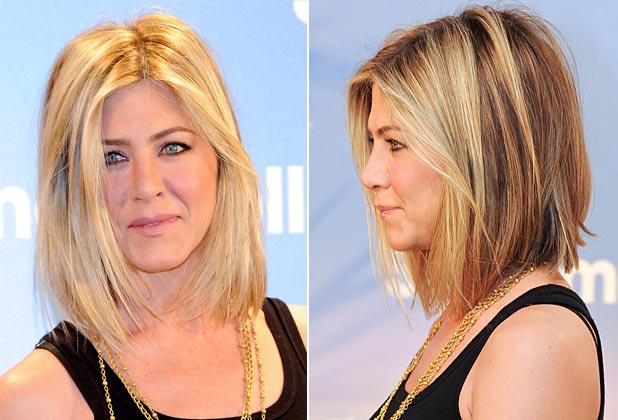 If your hair not exactly long, or short, but some pretty length in the middle? Then you have medium length hair and there are tons of stylish, attractive options for ways to wear your hair. Let's look at these celebrities for inspiration and ideas. Jennifer Aniston cut off her signature long sun-kissed hair at the beginning of 2011 and wore it shoulder-length for much of that year. It's long again now, but this cut will forever resonate because it is timeless and attainable. She parted her hair in the middle and added face-framing layers and choppy ends. It is also longer in the front than in the back, which makes it easier to pull back or put behind your ears. The actress also has beautiful natural-looking highlights.
(Photo courtesy of wwwjenniferanistoncom.blogspot.com)
Rose Byrne's Versatile Cut and Bangs
The star of Neighbors has great shiny brown hair. She has often worn her medium length hair with thick bangs, which she wore blunt, parted a bit, or totally parted in the center and pushed aside. Byrne also spices it up by wearing it both textured and wavy or more sleek and straight.
(Photos courtesy of beauty.about.com, Stylebistro.com, marieclaire.co.uk)
Kate Bosworth's Sleek and Straight
This style looks good on all face shapes and especially for someone with a strong jaw line and high cheek bones, like Bosworth.
To try this look, you should have straight hair or hair that straightens easily with a flat iron or a flat brush and blowdryer. Do a middle part or part just off of center and ask your stylist for a few layers. This cut looks great air dried as well, adding more waves.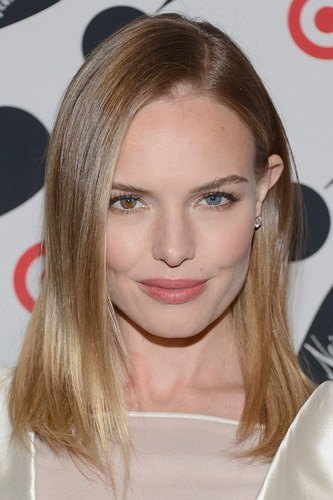 (Photo courtesy of sofeminine.co.uk)
Alexa Chung's Natural Waves, with or without Ombre
Alexa Chung is one of the queens of the medium length hairstyle, as she is famous for her shoulder-length shag haircut. Her style is always a sort of grown out bob. Chung wears her shag in soft, natural, effortless waves that fall away from her face and finished th look with edgy bangs. The secret to this haircut is to have minimal layers cut into hair. Ask your stylist for thick, piece-y ends typical in a shag. If you want Chung's brow-skimming bangs, get them cut so they skim the brows — anything shorter will look dated, anything longer and you'll find yourself sweeping them to either side. The shag works on all hair textures, but this particular look works best on hair that has natural wave to it. And here Chung has added pretty ombre highlights, in which she made the bottom of her hair a few shades lighter.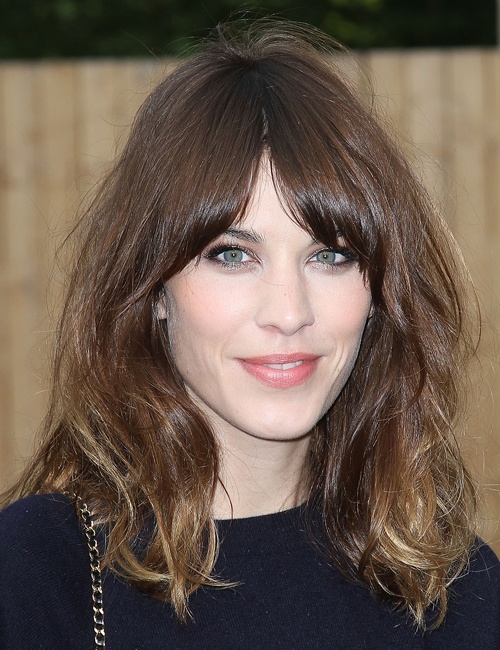 (Photo courtesy of primped.ninemsn.com.au)
Sienna Miller's Halfway to Long, Boho Chic 'Do
Eternally cool, Sienna embraced medium length hairstyles way before they were making a comeback. She was way ahead of the curve with her relaxed half-way-to-long locks. This is a manageable length, practical and easy to style or pull back because it is on the long side of the medium length spectrum.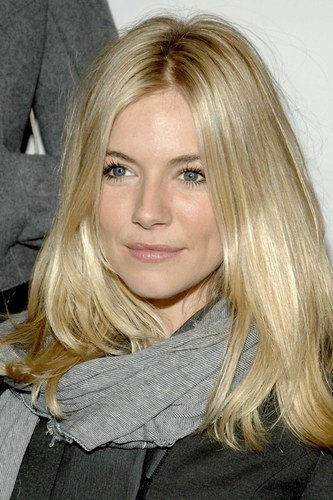 (Photo courtesy of sofeminine.co.uk)