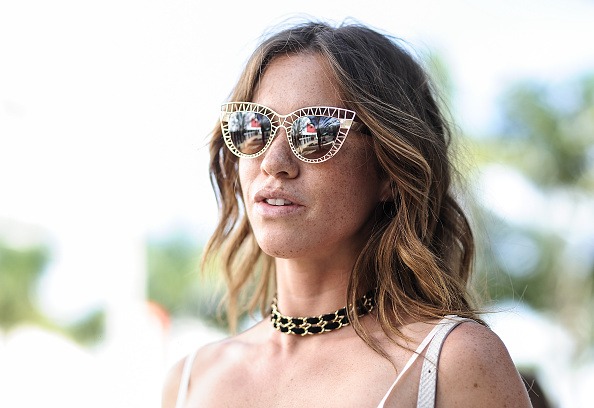 Ladies, if you are like me, then you have a standing appointment at the salon every 4 to 6 weeks to get your hair "did" so that you look fabulous and perfect all the time. If you're like me, that last week before your appointment is a bit torturous considering the fact that your roots are showing and your hair looks like it's been involved in a motor vehicle accident of epic proportions. And if you're like me, you don't even hesitate to drop upwards of $150 on your hair every single time you hit the salon – much to the confusion and lack of understanding of our husbands who can get their hair cut and handled in all of 10 minutes for a grand total of $20, with gratuity. Do you even think about how much money you spend at the salon each year? It's really kind of depressing when you think about it, but it's one of the last things we'd give up if we had to find a way to save more money, isn't it?
The truth about it is simple; women need to feel good. We need to feel good about how we look and how we appear. We need to feel confident, pretty and on fire or we just sort of lack in all areas of our lives. I don't know about you, but I have to feel that I look my best every moment of the day or it's hard for me to function. Even though I work from home and most weekdays go nowhere during the day except to take my kids to and from school, I still wake up early and do full hair and makeup and get dressed in something stylish. If I don't, I don't feel good about myself and it affects my mood throughout the day. It might just be me, but that's just the simple truth. Women need to feel good. But we really don't have to spend a fortune at the salon to look good. There are some seriously stylish looks that will make you feel good, look good and remain exceptionally fashionable and chic in 2015 that are actually pretty cheap.  What are they? Read on to find out 10 cheap and chic hairstyles that are a big hit this year.
Low Bun
We all want to look chic and sophisticated, especially at the office. But that's not something many of us think we can achieve with just our own two hands and nothing else. That's why we spend so much money on getting our hair colored, curled, straightened and everything in between. The low bun is sleek and effortless and it takes all of two minutes. And it doesn't cost a penny.
Cheerleader Pony
This is the best look for a casual day out, and it's so much less expensive (it's free) than the things we've been doing. In the past we had to have straight locks that resulted in expensive Brazilian blowouts, but not we can be messy and casual.
The Top Knot
No one needs to have their hair professional straightened or colored for this gorgeous look. It's all about the messy top knot. In fact, you have to have long hair for this, so you don't even have to pay for a cut. But you should always keep a trim for healthy, happy locks.
Ombre Color
Here's another fairly inexpensive style you can rock this year. The ombre look is no longer so drastic and crazy. It's more relaxed and simplistic, with barely any difference between the darker and lighter colors, which means you can do it at home with the do-it-yourself kits without too much worry.
All Natural
This is the best style there is because it's completely free. The rocking look this year is the all natural hair color look. This means you can say goodbye to expensive color and highlights and let your natural hair shine through so that you can have what you want and make sure you are happy with your free new style.
Grey is Beautiful
If you're a bit older, or you're not older but you're like me with a lot of natural grey, you can rock it without shame now. It's called silver and it's considered gorgeous and to-die-for. So now that most of us are looking to cover up our natural aging, others are embracing it and even having their own hair colored to look like it's 30 years older.
Natural Layers
Instead of spending a ton of money on a sharp new cut, you can let your hair grown naturally. It's what it's all about. Long, beachy hair with natural wave and very little fuss; it's simple and chic, and it's what the women are rocking these days.
Long and Loose
We love the look of long, loose hair. It doesn't require any special or expensive cuts, just a simple trim. It does not require any expensive treatments to make it straight or to keep it curled or to do anything else. It's just long, loose and completely natural. It's a look we can all get on board with to keep us looking good and to keep our wallets feeling full.
One Color
In the past, hair was supposed to have a lot of dimension, and that often resulted in expensive salon treatments because of the number of colors used. Today, one color is more acceptable. This means that while you might still choose to have your hair professionally colored, you might also choose to have it colored in a way that might encompass only one color instead of numerous colors.
Natural Highlights
It's almost summer, which means most of us will spend a great deal of time outside. This means it's time to for us to rock the natural highlights and forget the expensive salon highlights. We all have some natural color that will lighten and shine through in the heat of summer, and it's the color we recommend that everyone try. It's free, after all.
Photo by Getty Images