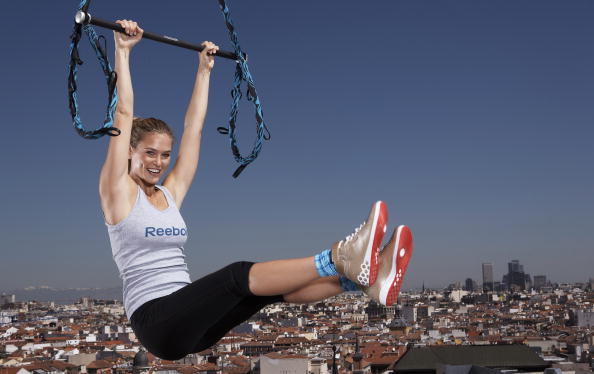 It is important when you lay out a goal that you should also envisage how to go about accomplishing such otherwise you will have a mere pipe dream. Here is an outline of 5 tips to help you stay fit and healthy in 2017: 
Begin the Journey
There is no one who ever got on a journey without a first step and this is the defining pathway that many have come to realise in life.  Looking forward to the New Year is a template but deciding that you will meet your fitness goals means that you must take a step.
The Chinese often say "that the journey of a thousand miles begins with a step" and this is so trite. Whether you are embarking on a 30 minutes jogging routine every morning or later in the evenings, decide to begin today and make that move.
One point that needs to be made is that you do not begin with a perfect routine in mind and you might have a target of one hour jogging spell -but to begin, consider 10 minutes or 20 minutes, and build on it. Having started the journey, it can only get better. The hardest part of the journey is always the beginning but as you progress, you will adjust and improve.
Beat the Slouch
Fitness opens the door to improved health and well being and I advise that you do not start off on a sloppy note. Take time out to get some bright kit that you will use for your routines. Whether it is some catchy trainers or some good-looking vest, get something that will put a dash of inspiration on your schedule.
There is no need to step out looking scruffy and drab if you confer some dignity on your training and fitness schedules. Look smart and primed as though you are up for some defining moments. And to think of this, this is some defining moment if you look at it the right way – your health is at stake!
It is advisable to dress light and shed heavy clothing so that you can be ventilated, free to move and be unencumbered if you need to stretch out. The more elastic and flexible your clothing is, the better this will be for you when you hit the road or gym. Even if you simply want to start using a gym machine like rowing machine at home, wearing the right clothes can motivate you to get off your couch.
Sign Up
There are a couple of fitness clubs that you can locate around you if you are looking at such arrangements. A fitness club brings the added advantage of seeing a number of people who are striving for the same goals that you are pursuing.
The added verve that comes from knowing that you are not alone in the push for better fitness levels can motivate you to keep going. You can even consider going along with some friends so that you can all sign up together. Remember that humans love the sense of community and whether you recognize this or not, it is an added edge.
Create the Time
Almost everyone you are going to ever meet at some point will give you an idea that there is no room to accommodate something new. Far from been the truth, we can all make out time for what we judge as crucial for our well being. It does not mean that you have idle time every day but if you need to create a 30-minute schedule for fitness daily, you can do so with close consideration.
At some point in your life, you need to agree that while lots of things contend for your time and attention, your health deserves a pride of place. After all, if you are not in good health, there is little you can do with other things. You need to be healthy and strong to maintain a focus and be productive,
Beat the Naysayers
Another lurking reason while some people fail at any attempt at something new is what others have to say about their effort. Irrespective of the surrounding circumstances or your peculiar schedules or challenges, be bold to stand for one thing that is beneficial.
A lot of celebrated icons in the modern day were told that they can never become what they sought to accomplish.  Harry Potter would never have come to light if J.k Rowling had allowed herself to be dampened by the earlier rejections by publishers. Richard Branson was told he was too lazy and stupid, the list is almost endless.
Do not allow the opinion of others shape your commitment to fitness in the year 2017, as it is obvious that whatever is worth achieving takes a fight to get accomplished. You might need to push yourself a bit harder and refuse to be dampened by the degree of pain you need to endure at the start. Do not give up!