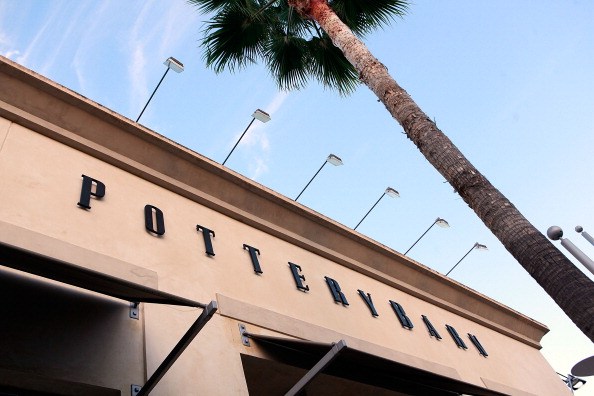 The Pottery Barn credit card is a must have for anyone who regularly shops at Pottery Barn, Pottery Barn Kids, PB Teen, and Pottery Barn Bedn and Bath. The card offers easy online management, including payments and credit increase requests, along with a solid rewards program offering one point for every dollar spent. Those points can be traded in for the equivalent of a 10% reward. You can find our detailed review by
clicking here
.
[toc]
Pottery Barn Credit Card Pros
10% reward dollar program
Online account management
You might still be approved with a low credit score
Pottery Barn Credit Card Cons
Mobile Apps not available for account management
Reward Dollars are issued at a $250 spending threshold
Points accumulated towards Reward Dollars expire within 3 years
High APR (27.99%)
Opting for special financing on large purchases can result in high interest and fees if you are late on a payment
Pottery Barn Credit Card Payment
You can make a Pottery Barn credit card payment by phone, mail, or by logging in at Comenity.com
Pottery Barn Credit Card Customer Service
Customer care is open Monday-Saturday (8am-9pm EST), and closed on Sunday. The Pottery Barn credit card customer service number is 1-866-234-2029.
You can also reach customer service via mail at:
Comenity Bank
PO Box 182273
Columbus, OH 43218-2273
Pottery Barn Credit Cards Rewards
Pottery Barn credit card users receive 10% back in rewards for every $250 they spend. However, sometimes there are promotional rates for new and existing card holders that might push the rewards rate up to 15%.
For purchases over $750, card holders are given the option of the 10% reward or special promotional financing. However, be aware that special promotional financing often entails deferring interest. If the promotional balance is not paid in full within the term, or if a payment is late, the interest that has accrued from the date of purchase will be added onto the balance that is owed.
Pottery Barn Credit Card Fees
There is no annual fee for the Pottery Barn credit card. However, there is a $38 penalty for late payments and returned payments.
Pottery Barn Credit Card Interest Rate (APR)
As of this publishing, the interest rate on the Pottery Barn credit card is 27.99%. This is an very high rate, and we recommend that you pay your balance in full every month that you use this credit card. Not paying your balance in full will likely negate the benefit of your rewards.
Where Can You Use The Pottery Barn Credit Card?
You can use your card at any Pottery Barn, Pottery Barn Bed and Bath, Pottery Barn Kids, and PBteen store, catalog, and website. People often inquire if there is a Pottery Barn Kids credit card. No such card exists, as the Pottery Barn credit card can be used at the aforementioned stores, websites and catalog.
Pottery Barn Credit Card Application
The Pottery Barn credit card is issued by Comenity Bank. You can apply for the card here and must be at least 18 years of age to be approved for a card.
Other Pottery Barn Resources
Similar Credit Cards